Which outdoor advertising machine manufacturer is better
Views: 0 Author: Site Editor Publish Time: 2021-03-01 Origin: Site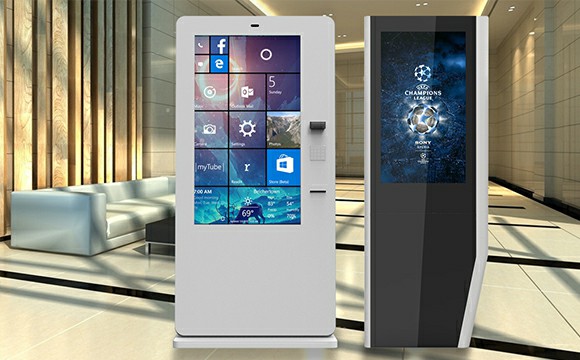 With the rapid development of digital signage, the outdoor market continues to expand. Large and small outdoor advertising player manufacturers continue to appear. If you have a good outdoor project, you need a manufacturer with strength and good service.

Now I would like to introduce to you a manufacturer with strong strength, excellent technology and good service:
Shenzhen Xinhaishi ElectronicsLimited company
Regardless of the size of the project, it needs the cooperation of a manufacturer with brand, good quality and timely service;
Shenzhen Xinhaishi Electronics Co., Ltd. (\"Xinhaishi\" for short) was established in 2009 and is now located in Guangming District, Shenzhen. As one of the early domestic manufacturers of liquid crystal display equipment, after years of development, it has now developed Become an innovative development enterprise integrating R&D, production, sales and service. The company's independent \"Xinhaishi\" brand has developed rapidly and has become a brand with good product quality and good reputation in the commercial display industry. The products are sold at home and abroad, and have been unanimously recognized and praised by customers.
The company's main products are: LCD advertising machine, touch all-in-one, conference touch all-in-one, teaching touch all-in-one LCD splicing screen, LCD monitor, outdoor advertising machine and other commercial display products, the product size covers 10.1 inches -110 inches, and the products are adopted High-quality raw materials are fully developed in accordance with Chinese standards, with features such as refined appearance, low power consumption, high quality, high sound quality, and high picture quality. Product quality is reliable and has successfully passed China's compulsory CCC certification, CE certification, FCC certification, ROHS certification, ISO9001: 2015 quality management system certification, outdoor IP65 test report, outdoor low temperature test report, outdoor high temperature test report, etc., to ensure product performance and safety . Products are widely used in government, hospitals, stations, commercial buildings, supermarkets, subways, hotels, education, real estate, cultural media and other industries.
They have outdoor LCD advertising machines of various sizes, and the appearance can also be customized. Many domestic and foreign projects have been implemented in production. Friends who are interested can contact them. Thanks, please call me Lei Feng.
attentionOutdoor commercial display advertising platform, Understand more industry conditions and equipment principles, etc., quickly enter the industry, learn from each other, and quickly becomeOutdoor industry及Smart Cityexpert.