The electronic newspaper column, the information dissemination tool of the smart community
Views:0 Author:Site Editor Publish Time: 2021-02-27 Origin:Site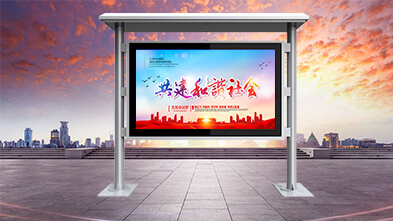 The construction of smart communities is a manifestation of the level of urban wisdom. Functionally speaking, the smart community is based on community residents as the core of service, providing residents with safe, efficient and convenient smart services to meet the needs of residents for survival and development. The electronic newspaper board is the information in the construction of this smart community. Output and display equipment.
Its appearance has changed the information display mode of the traditional newspaper reading column, enriched people's reading experience, and has always played an important role in policy transmission and message dissemination. It can make the transmission of information more intuitive, fast and convenient, and change the past. A single paper-based graphic propaganda method not only conveys the information more vividly, but also helps attract people to come and watch. At the same time, residents can also make inquiries or feedback through touch options, view the information they want, or directly report the situation to the community through a message, which is a powerful tool for community information release and public opinion gathering.
In the future, the construction of smart cities will continue, and the use and development of the electronic newspaper column will continue. Shenzhen XinhaiTV will continue to increase investment in research and development technology, create high-quality electronic newspaper reading column equipment, and strive to become the domestic advanced electronic newspaper reading column manufacturer, let us wait and see.