How to choose a better advertising player manufacturer?
Views: 0 Author: Site Editor Publish Time: 2021-02-25 Origin: Site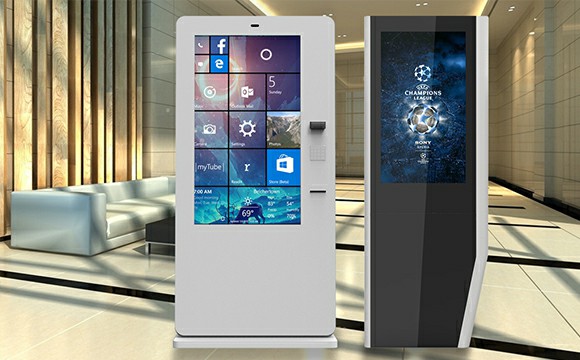 Before buying an advertising player, you must first understand the manufacturer's comprehensive services. In addition, we also need to have a series of understandings about the service, after-sales service and product quality of advertising machine manufacturers to help us choose advertising machine manufacturers. The following introduces the selection method of advertising player manufacturers from several aspects.
The first point is that it is very important to choose a good advertising player manufacturer. It needs to choose a good brand. As a professional advertising player manufacturer, many cities have it. I believe that in every region, there will be a lot of manufacturers that can provide everyone to choose, not only have professional production technology, but also have a strong pertinence. In order to meet the needs of different customers, there is a very complete after-sales service. service system.
The second point, don't just look at the price. When many users buy an advertising player, the first thing they must consider is the price. This is inevitable, but it is necessary to remind you that product quality is the first thing you need to consider. Only the quality of the advertising machine has a lot of time to get a lot of publicity effects and play a role in publicity.
The third point, when you buy, you need to see if it is a refurbished screen or a second-hand screen, so that the time will not be too long. When choosing an advertising machine, you must be careful when viewing the screen. Do not choose a refurbished screen or a second-hand screen. The use time will not be very long.
We can see the figure of the advertising machine in many places, it can play a very good publicity effect. Many people especially want to know the choice of advertising player manufacturers. Otherwise, they don't know how to choose, or even a manufacturer that can provide them with high-quality advertising players.
Shenzhen Xinhaishi Electronics Co., Ltd. (\"Xinhaishi\" for short) was established in 2009 and is now located in Guangming District, Shenzhen. As one of the early domestic manufacturers of liquid crystal display equipment, after years of development, it has now developed Become an innovative development enterprise integrating R&D, production, sales and service. The company's independent \"Xinhaishi\" brand has developed rapidly and has become a brand with good product quality and good reputation in the commercial display industry. The products are sold at home and abroad, and have been unanimously recognized and praised by customers.
The company's main products are: LCD advertising machine, touch all-in-one, conference touch all-in-one, teaching touch all-in-one LCD splicing screen, LCD monitor, outdoor advertising machine and other commercial display products, the product size covers 10.1 inches -110 inches, and the products are adopted High-quality raw materials are fully developed in accordance with Chinese standards, with features such as refined appearance, low power consumption, high quality, high sound quality, and high picture quality. Product quality is reliable and has successfully passed China's compulsory CCC certification, CE certification, FCC certification, ROHS certification, ISO9001: 2015 quality management system certification, outdoor IP65 test report, outdoor low temperature test report, outdoor high temperature test report, etc., to ensure product performance and safety . Products are widely used in government, hospitals, stations, commercial buildings, supermarkets, subways, hotels, education, real estate, cultural media and other industries.