How does the outdoor advertising machine dissipate heat? What brand of advertising player has good performance?
Views:1536 Author:Site Editor Publish Time: 2019-05-20 Origin:Site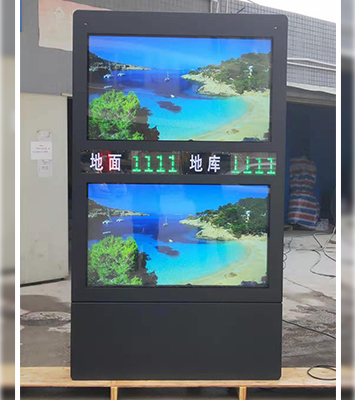 The hot summer day is coming. For outdoor advertising machines, how to operate normally in high temperature environments is a great test. The well-known brand of China Commercial Display Xin Haishi summarized two common heat dissipation methods for everyone to understand.
Air conditioner cooling
The principle of air-conditioning heat dissipation is that there is an environmentally friendly R134a refrigerant in the compressor, which uses the gasification and liquefaction of the refrigerant to bring the internal heat of the outdoor advertising machine to the outside. When the internal temperature of the outdoor advertising machine reaches a certain level, it can automatically start the refrigeration function, and the compressor stops working when it drops to the normal temperature. The use environment of the air conditioner can be completely isolated from the outside world, and the air conditioner itself has the function of dust and moisture proof, so its protection level can be IP65. Its disadvantage is that the cost is too high, and there is lubricating liquid in the compressor, so it cannot be transported backwards.

  Air cooling

The principle of air-cooling heat dissipation is that the hot air inside the outdoor advertising machine alternates with the outside air, so as to achieve the purpose of cooling down. The initial investment cost of the air-cooling system is low, but at low temperatures, if there is no heating system in the cabinet, the LCD screen is easy to fog, and the fan will bring a lot of dust during the operation, which is not conducive to later maintenance. More cumbersome.
  
Xinhaishi outdoor advertising machine is suitable for use in harsh environments. The machine has a constant temperature inside the machine, built-in air-conditioning for heat dissipation, and can work normally at a temperature of -40 to 55 degrees. In addition, Xinhaishi advertising player also has multiple tough qualities such as windproof, waterproof, explosion-proof, and dustproof. It is the first brand of outdoor advertising player.